Hello again, friends. I hope that you have all had an enjoyable week and spent some time reflecting on 9/11. I feel so blessed to be an American, and feel so sad at the same time for all those who lost loved ones on that terrible day.
On a lighter note, my darling sisters and mom and I spent a fabulous little weekend away in Jackson Hole Wyoming for our annual girls trip.
Typically this annual rendezvous consists of lots of eating, laughing, more eating, the Rocky Mountain Chocolate Factory (when available), shopping, eating, and more laughing. There's never a dull moment with us. This year my favorite part about the whole vaca was seeing The Help in the theater. After reading and falling in love with the book, I wasn't expecting much from the movie as they never seem to nail a film as well as they do an incredibly written book. I was wrong. This movie was incredibly done, and regardless of whether you have or have not read the book you must see the movie!
Here is a fabulous shot of 2 of my sisters and I goofing off in the theater before the show started... I swear we all revert back to teenage-hood when we are alone together without hubbies and kiddos.
Anyway, I have been meaning to share a recent project with you all that I tackled with one of my dearest friends Emily. She found this darling little chair at her local DI for around $20.
Truthfully, the chair was in immaculate condition including the fabric. Emily wanted a much more regal looking chair to fit her style, so with a little gold paint and some leftover blue crushed velvet fabric from her headboard upholstery, we turned the chair into this:
Isn't she beautiful? Emily has decided to keep the chair in her office, as a desk chair for now. She loves it so much so it keeps moving around the house. I can't say I blame her.
It was a blast working on this chair with one of my besties. The beautiful thing about working together is that we were able to tackle this whole project together in a day. Since the foam was in great condition still, we used one of my cheating techniques and simply upholstered right over the existing fabric after removing the original welting. This is a huge time saver when you don't have to remove so many staples.
If you would like to know more basics on how to re-upholster your own chair, feel free to check out my previous tutorials
HERE
and
HERE
.
I also must mention that Emily writes a beauty blog,
Beauty By Birdie
, that you should check out if you don't already read it. I like to live vicariously through her posts now since beauty is simply not something this momma has time to even think about anymore... maybe one day...
pretty pretty please
For those who have asked about my new dining room table project that I showed you the other day, yes the table is finished but the coordinating chairs are still in progress. I have been working hard to finish the two little green chairs for my client before I move back over to the dining room set. One chair is finished, and I will do my best to get some good pictures taken tomorrow to reveal her in her hounds tooth beauty!
I'm sharing this Little Princess Chair with these amazing ladies: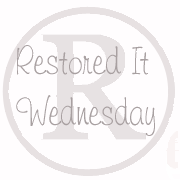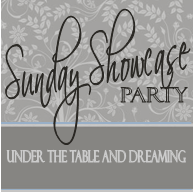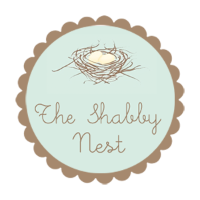 XO
~Pw