Ivory Homes
.
It would mean the world to me if you would take a minute to go and vote for me! Once my submission is posted on their
Facebook page
, all that you have to do is "like" my photos.
Prepare yourselves for the most picture-heavy-post yet. With serious reservation, I present to you our bedroom as of 2 weeks ago:
To be totally honest, the blue walls don't look horrible in these pictures, but they were just far too dark for me and rather over bearing. I wanted my bedroom to feel like a calm and soothing sanctuary. I had actually originally intended for the color to be more of a slate gray when we started, but it didn't turn out the way I had anticipated. The mismatched furniture, lack of wall decor and accessories and blahzee bedding made for a very boring and average room. Average just didn't do it for me.
So, after many very lonnnnnng nights, our bedroom now looks like this:
Henredon night stand re-finished by PW in a faux mirrored look
$9 Clearance Walmart lamp painted with a $2 thrifted lamp shade re-covered by PW
Front pillow- Target $12, Shams and Euro Shams sewn by PW, White Coverlet and Teal Silk Duvet- gifts
Temple picture- PoppySeed, frame painted by PW
Antique silver kettle- family heirloom
Sunburst Mirror- Family Dollar $10... not kidding
White curtains- Potter Barn, sewed by PW to add Waverly Cross Section fabric and extend length, Frames- Family Dollar $3 each, updated by PW with scrapbook paper and removal of glass, Curtain rod- made by PW for $2
Quite the difference if I do say so myself. I am so very pleased with the end result. The best part about this makeover was the cost. Just about everything in this room was a DIY project, a gift, or something I already owned. I will post pictures and tutorials soon on how I did the following:
Installed chair rail and casing, tutorial HERE
Revived my vintage Henredon nightstands to create a faux mirrored look, tutorial HERE
Painted Walmart clearance lamps
Recovered $2 thrift store lamp shades with my own fabric and ribbon
Added a geometrical print to my existing Pottery Barn curtains (purchased on sale at downeast home) to extend the length and give them a modern and masculine quality, tutorial HERE
Made my own 104" curtain rod for $1.98, tutorial HERE
Sewed Euro shams and regular shams, tutorial HERE
Re-upholstered and painted a vintage French Wingback Chair, tutorial HERE
Painted and assembled my own picture frame for my Salt Lake City LDS Temple
Used $3 frames from Family Dollar and scrapbook paper to create a beautiful display above our bed
Phew! It looks like this girl has a lot of tutorials to prepare :). You will die when you find out how inexpensively I was able to create this look for.
***
Update: Check out my post HERE on how much little all of this cost ***
Had I not worked so furiously to finish this makeover in time for the Ivory Homes Contest, my bedroom might not have looked like this as of last night at 9 pm:
Miraculously, the stars seemed to have once again aligned for me so that tonight I get to rest peacefully (and longer than 4 hours
thank goodness
) in this beautiful haven:
Thank you for reading and allowing me to share my crazy hobbies and passions with you. I will post the link to vote for my entry as soon as it's up.
Signing out for a much needed rest,
~PW
This makeover was featured by: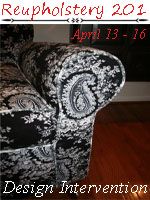 Also special thanks to Tatertots and Jello for posting on their FB page about this makeover!
Linking up to: